I drink beer, you drink beer in fact the whole world loves beer. It's been giving us its time of day for quite a few years now and for those who don't like a pint or two well that's just fine, no judging going on here, you drink yours and I'll chug mine. Welcome to the Brasserie du Petit St Bernard or PSB for short.
Beer brings people together and we believe with our special beer flavoured lubricant people have a better time. That is what inspired us to start brewing our own happiness in a bottle. Each one of our delicious beers is a clean, crisp example of its style and each is brewed so you can have more than one in a session, so sit-up straight, suck it in, shoulders back there's some beer to be drunk!
We have state-of-the-art brewing equipment from Braumeister-Speidel in Germany, and we are going to use that to its full potential. We brew small batch, 500lt at a time which is great for experimenting and expanding our range. Our beers are currently available in bottles, keg and on tap on our cosy little Tap Room.
Our beers are brewed using the finest tears of mother nature, filtered by the vast mountainous landscape, hops gathered from Europe, America and New Zealand, malts grown on the plains of France and yeast strains that on a cellular level will blow your mind, billions of the little buggers.
If you'd have told me thirty years ago that someday you'll be opening a brewery I would have laughed at the thought. Back then it wasn't about Artisanal Craft beer it was all about finding the best imported beer, you see back then I was living in New Zealand and the beer of choice was anything from Europe. We brewed award winning lager back home in the form of Steinlager or "Steinies" but we wanted to add more international glamour when we were drinking.
We brought that fancy imported beer by the slab, drunk it by the truck load and never really gave it any thought, well that is apart from the hangover and the dent in the wallet after a good session.
There was a small glimmer of hope that came from down on the South Island (next stop Antarctica!). Macashin's Brewery started pumping out small batches of Craft beer and Cider somewhere in the early eighties and that was the start of the Craft beer industry in NZ and subconsciously it was those snazzy little brown bottles with rip top lids that led me to this point.
Don't get me wrong, I drunk anything that was put in front of me, I was a hard-working chef working 18 hour split-shifts living under the florescent glow of white tiles and miles of grease streaked stainless steel and the constant howl of the extraction fans and ticket machine. Beer was the choice of lubrication to get through the working week.
Now forward 30 years and being a chef has started to wear thin, I still have my hair, my health and a shred of sanity left and it's that shred that said "you've got to get out of the kitchen dude". I do not remember exactly when and where but let us say around 2014 that greasy little florescent lightbulb in my brain started flickering and it said BEER! You can follow a recipe, you are good at organising shit, you like good crafty beer and over-all you are creative so just get on with it. So, it is onwards and upwards from here on and what really gets us excited, is where we are going to next.
Cheers, Pat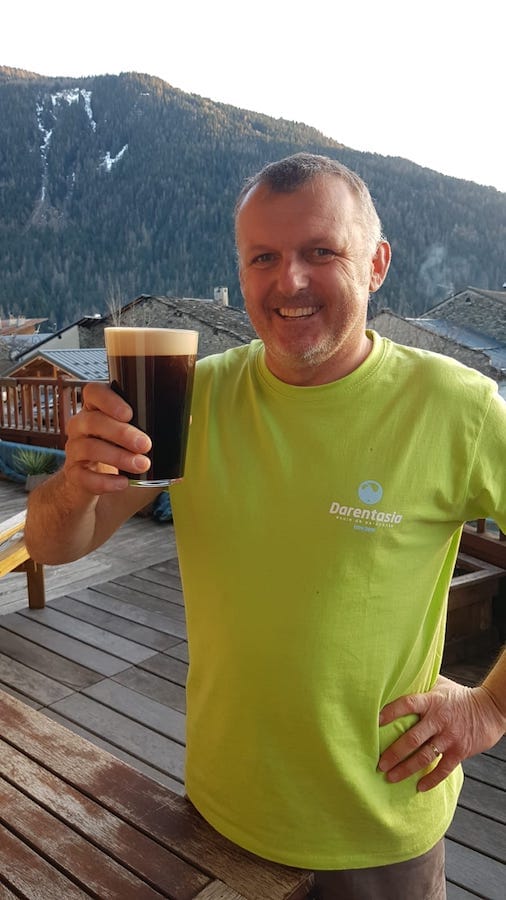 Follow Us on Social Media